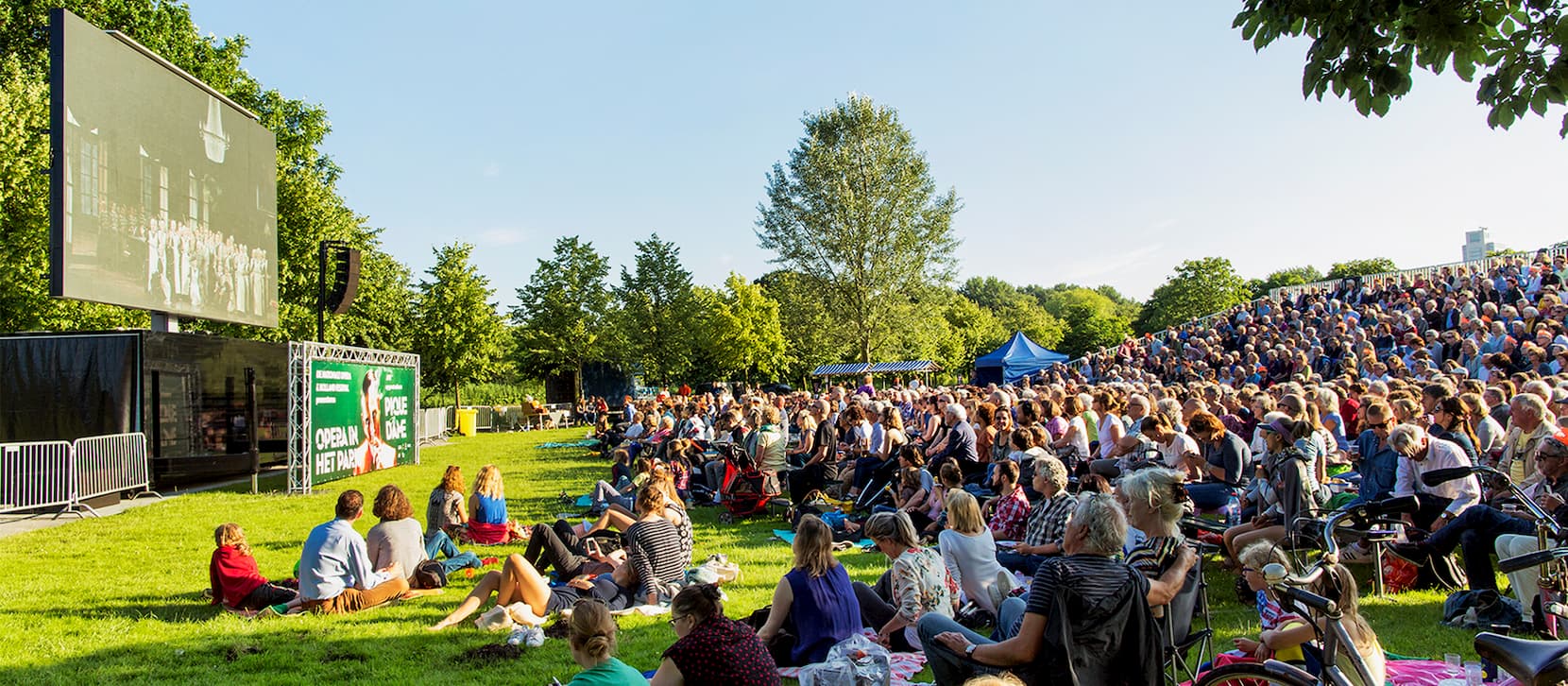 A special edition with the most wonderful operas outside on a large screen
Every year, an opera from the festival programme is also shown on a large screen outside in the park. To celebrate the Holland Festival's 75th anniversary, a second opera selected by the audience will be shown during this special edition.
This edition, the yearly, freely accessible Opera in the park not only consists of a large-screen broadcasting of Der Freischütz, shown simultaneously with the performance at the Dutch National Opera & Ballet on June 25. We are also looking back on our history by asking the audience which opera in the park it would like to see once more. The winner will be shown again on June 24.
Will it be the all-time favourite Carmen by Bizet, Strauss' Salome or will the choice fall on a different festival classic? Vote for your favourite opera and bring your picnic basket to enjoy a wonderful show in the beautiful Frankendael park. Vote here.
dates
Fri June 24 7:30 PM
language & duration
2 hours 30 minutes (met 1 pauze)